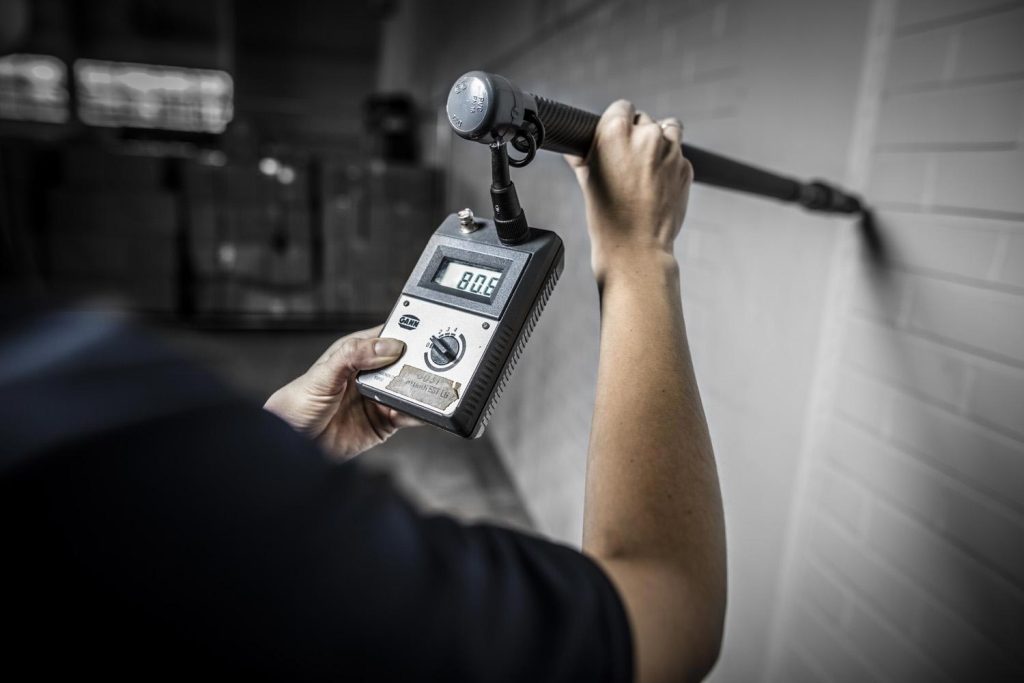 Moisture surveys
A moisture survey is needed if there is a reason to suspect, for example, the presence of moisture or mould in the structures. The problem could be caused by water damage. Moisture can damage the structures quickly, for example, in the case of a broken pipe, or over time if water enters structures where it is not supposed be.

Moisture surveys do not always require demolishing the structure, they can simply comprise measuring moisture on the surface. However, we recommend choosing a thorough moisture and mould survey method in order to investigate the underlying cause of the problem and determine the extent of the damage.

The survey experts at Lotus will also analyse the building's repair history, along with the surrounding structures and their condition. A moisture survey includes a sensory inspection and uses various gauges to measure moisture in the structures. Our surveyors take the necessary microbe samples and send them for analysis.
The customer receives a written report of the analysed material. The report contains information on any damage found in the survey, along with its severity and extent. It also recommends follow-up actions, such as further analyses and repairs.
Structural moisture surveys
A precise moisture survey or a moisture and microbial survey may be required when the cause of discovered damage or its exact extent cannot be determined in a sensory survey. The moisture survey closely examines the reasons and causes of the damage. It also includes a moisture and heat technical investigation of structures, structural openings, and long-term measurements.
The survey data is compiled into a thorough report given to the client, describing the observations as well as repair suggestions with their cost estimates. If the repairs to be carried out require repair planning, we can also make, for example, structural details and work explanations for future repairs on the basis of the investigation.