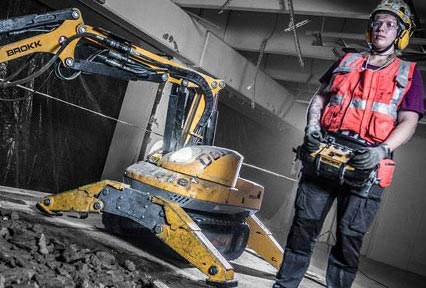 Renovation demolition
Lotus Demolitionin saneerauspurku valmistaa asiakkaan kohteen uuden rakentamiselle. Teemme sisäpurku- ja saneerauspurkutöitä kokonaisvaltaisesti monipuolisella kalustollamme. Osaamiseemme kuuluvat myös vaativien kohteiden saneerauspurku, joissa rakennuksen ikä, suojellut rakenteet tai muu ominaisuus on asettanut purkamiselle erityisvaateita.
We have solid expertise in the project management of renovation demolition projects. When you choose Lotus Demolition as your renovation demolition service provider, you can rest assured that the project will be completed on schedule and the outcome will be as agreed. Our project management focuses on selecting the optimal crew of professional employees, machinery and equipment for the particular site. Our project implementation also includes the appropriate delivery of renovation demolition materials for further processing with due attention to environmental issues.
Demolition robots make work safer
We use state-of-the-art technology, including a number of automated demolition machines that make demolition work faster and even safer for our employees. We also continuously develop new machines and equipment, as well as robotics, to facilitate demolition work in cramped and demanding sites. The goal of this development work is to ensure safe and efficient work. This will benefit the entire demolition industry.