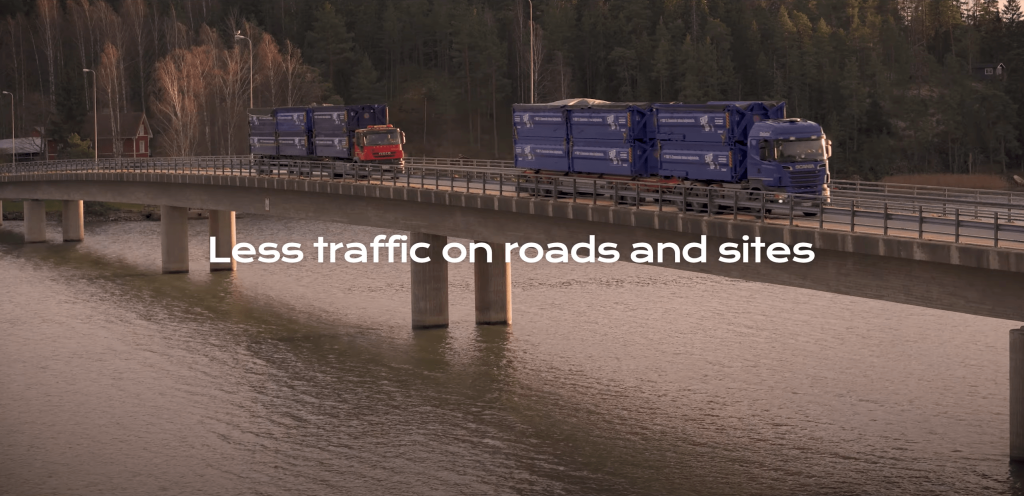 SkipUp
The development of SkipUp began in 2016, when we were dealing with issues caused by lack of space at several demolition sites in the centre of Helsinki. All of these sites featured large demolition quantities and really cramped worksite environments.

The logistics of these large renovation projects involved emptying thousands of skips. There were several vehicles working on the skips on a full-time basis. The challenges related to cramped sites and logistical traffic arrangements were resolved through sufficient resourcing. However, changing skips and skidding them to the designated slots led to a significant increase in the demolition site costs.
SkipUp for increased occupational safety and optimised space use
If a large construction site generating a lot of demolition material or waste lacks a place to keep this material and waste, even for a short time, there isn't enough room to store goods inside the site area. The actual demolition and transfer work must be interrupted for the duration of the skip change.
In addition, difficulties in changing skips led to overfilling the ones that were in place, which, in turn, caused risks during transport.
These issues sparked the development of SkipUp, aiming at a safe, affordable, easy-to-use solution for skip logistics. Several prototypes and development phases of SkipUp have already been introduced.